Save the date! The venue chosen for our next Catch Up with the Property Girls Adelaide event is The Gallery! AND We also have our fantastic special guest speakers – Suzannah Toop&Toop Real Estate and our founder, REINSW President and Managing Director of Laing+Simmons, Leanne Pilkington!
The Gallery
30 Waymouth Street, Adelaide
September 5, 20196pm - 8.30pm
Ticket includes: Drinks and canapés throughout the night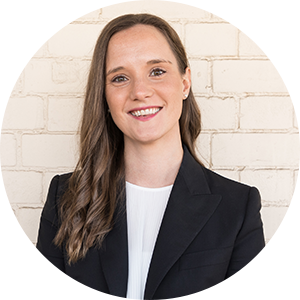 Suzannah Toop
Suzannah is CEO at Toop&Toop Real Estate. Having worked at AMP Capital in property funds management in Sydney, she returned to Adelaide in 2012 and started working in her family business, Toop&Toop Real Estate.
Toop&Toop is widely acknowledged as the leading independent real estate agency in South Australia. As a nationally-recognised market leader, Toop&Toop has set the standard for innovation, marketing and communications, and has been recognised outside the industry for outstanding customer service, quality assurance and business excellence.
During her time as CEO at Toop&Toop, Suzannah was admitted as a lawyer in the Supreme Court of NSW in 2016 and co-founded real estate software start-up company, Virtual Agent with her sister Genevieve Toop in 2017.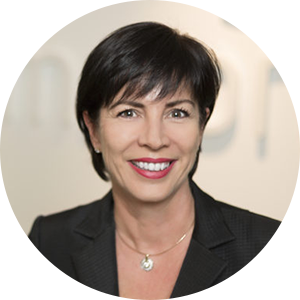 Leanne Pilkington
Leanne is Managing Director of leading New South Wales boutique real estate group Laing+Simmons, and one of the real estate industry's most respected and sought-after commentators.
She's the only female Managing Director in real estate franchising in New South Wales and one of only a handful in Australia. Addressing the gender imbalance, empowering women agents and pushing towards industry-wide professionalism are all key passions for Leanne.
She continues to pioneer industry firsts such as establishing a women's real estate networking group and introducing counseling and employee assistance programs for Laing+Simmons team members while serving on industry bodies and championing the growth of professionalism in the industry at large.
Her 35 years of experience covers the full spectrum of real estate services: residential sales, property management, retail management, commercial leasing, property development and franchise management. She has been a Finalist in both the Telstra and Optus Business Women awards, was awarded the REB Thought Leader for 2017, and is the current President of the REINSW.