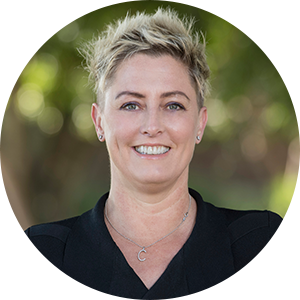 The "Catch Up" events aren't about training or education; they are about support and community – and they are terrific fun! Connect with like minded women in the property industry in a fun, friendly environment.
The venue chosen for our next event in Brisbane will be confirmed soon. Our fantastic guest speaker for the night will be Cathie Crampton from Place Estate Agents!
Ticket includes: Drinks and canapés throughout the night
Cathie Crampton
Cathie Crampton is the Head of Property Management at Place Estate Agents, and is responsible for the strategic and operational growth of the property management area across all offices inclusive of thought leadership, model evolvement and modification, profitability and industry engagement.
Cathie has extensive property management, coaching, business development, operations and business management experience across multiple industries. She is highly skilled at developing and executing business strategies inclusive of operational deliverables as well as driving transformational change.
Cathie is a proud parent to LuLu, who is 17. She has been through the full gamut of riches to rags and working way back to being financially independent. Hear her personal story at our Catch Up with the Property Girls event in Brisbane!