The "Catch Up" events aren't about training or education; they are about support and community – and they are terrific fun! Connect with like minded women in the property industry in a fun, friendly environment.
The venue chosen for our next event will be Soho Place! AND our fantastic guest speakers for the night will be Imogen Callister and Lisa Novak!
Soho Place
4/2713 Gold Coast Highway, Broadbeach
Ticket includes: Drinks and canapés throughout the night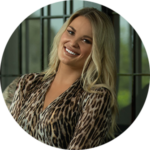 Imogen Callister
Ranked in the Top 24 Female Speaker and Coach in Australia, Imogen is one of the best brand and business growth experts in real estate. Imogen is the very proud owner of her company, The Media Coach which helps agents build their business and brand.
Educated at the University of New South Wales in Media, Communications combined with Journalism and with over a decade's worth of experience, Imogen is regularly asked to speak at some of the largest conferences in the Southern Hemisphere. Her talks provide valuable insights into online audience practices and engagement, to help you drive business growth and improve your digital and social media presence.
While Imogen normally speaks on social media tips and tricks, she will instead be focusing on her personal story at Catch Up with the Property Girls Gold Coast. When you have always been clear on your direction in life and worked hard to achieve it, how do you cope when it is all taken away from you? Hear how Immy overcame this!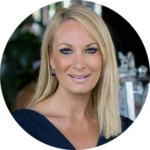 Lisa Novak
Awarded The Most Innovative Woman in Real Estate 2019 by REB, Lisa is well known & awarded as one of the top agents in the country for selling property for record prices & record time frames directly off her social media, often for $0 marketing spend to vendors.
Quoted by John McGrath as 'one of the best examples of selling properties in this environment', Lisa brings to the table endless years of experience in the real estate sector with both marketing & managerial skills under her belt as well.
You will get to hear about the woman behind her massive social presence at our Catch Up Gold Coast event!