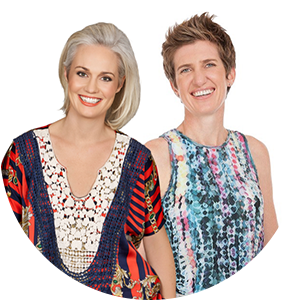 Save the date! Our next Catch Up with the Property Girls event in Melbourne will be on May 28th, 2019!
The venue chosen is the John Olsen Penthouse at The Olsen. Our fantastic speakers for the night are Nikk & Yolande Hughes, Founders of InspireTribe.
John Olsen Penthouse at The Olsen
637-641 Chapel St, South Yarra
Ticket includes drinks and canapés
Nikk & Yolande Hughes, Founders of InspireTribe
Nikk is a born leader and entrepreneur and in demand as Australia's leading expert in Conscious Acceleration. Her hyper logical approach to emotional intelligence has led to ground breaking insights taking logical, smart and driven business owners and leaders to extreme heights in both their business and their personal lives.
Yolande is a deeply intuitive personal development and human behaviour specialist. A sought-after Mindset Mentor & Coach she has an uncanny ability to read & understand people. Connecting deeply and using personal experience is her speciality as she works with business owners, entrepreneurs and individuals from all walks of life.
InspireTribe provide strategic and insightful mentoring, coaching and training. They specialise in showing individuals how to consistently and easily acknowledge and move beyond unconscious limiting patterns in order to break through their personal and professional plateaus.
Come and enjoy as both Nikk and Yolande share an evening of candid personal and professional insights that's sure to delight and inspire you!