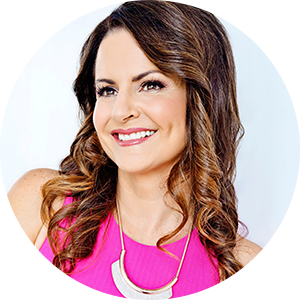 Speaker, Advisor, Author and Thought Leader | Partner at Thought Leaders Global
Christina Guidotti is one of Australia's leading experts on success, belief, conviction and commitment. 
For over 25 years, she has walked her own extraordinarily successful path as a mum and a business leader with extensive sales, leadership, productivity and mindset expertise. Christina brings something unique to real estate audiences. She shares her experience as a successful salesperson, leader and advisor. She is a teacher who has walked the same path others strive to walk. Her real estate office was one of the most profitable in Australia and New Zealand and her team worked effectively to a brilliant five-day weekly plan.
Christina is the founder of Leading Women – a series of transformational programs and events energising women from all walks of life to achieve sustainable success and empowerment. She inspires women everywhere to trust in her proven methods of success.
Christina is also a partner at Thought Leaders Global – an International educational company obsessed with helping clever people in organisations and business be commercially smart.
Christina is proud to be awarded Telstra Business Awards NSW 2016 Finalist. This recognition is for all those clients who continue to commit to their success through adopting an excuse free culture.
As a keynote speaker Christina is a stand out. She combines inspiration with practical solutions, shifting audience mindsets and attitudes with high energy, humour, authenticity and world class thought leadership. Her outstanding keynote appearances are perfectly designed for each occasion creating maximum impact and exceeding audience expectations time and time again.
Christina is a prolific author. In 2012 she wrote How To Have It All – delivering on the promises you make to yourself, followed by The True Believers – the power of belief, conviction and commitment in 2014. Her third book Sell It Like You Mean It – master conviction selling will be published soon.
Topics covered
Leadership
Business Culture
Women in Business
Productivity
Sales & Marketing
SUBMIT CONTACT REQUEST FOR
Connect, engage and be inspired — today.