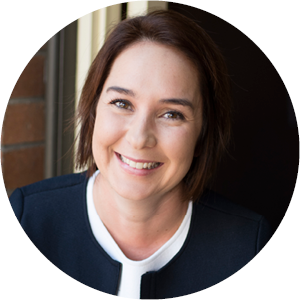 Zoe holds a media and communications degree, a law degree and a masters in human rights. She is also a graduate of the Australian Institute of Company Directors.
What all that means is that Zoe has a lot of different experiences, that enable her to have a unique perspective and see things differently.
Zoe cares for humans and is interested in understanding and working with people to achieve their best outcomes. Zoe has worked as a lawyer, a recruiter, in fundraising for the Children's Hospitals, and for Deloitte in National Strategy.
Her current roles sees her run the NSW Peak Body for Youth Homelessness, representing and advocating for organisation such as youth of the streets, Mission and smaller services across NSW. Zoe looks for positive, practical solutions to issues that are facing our most vulnerable. Zoe believes that it takes a village and the whole community to solve our most complex issues.
Zoe is a proud step mother to 3 children and can often be found side line at a sporting event or enjoying an evening with friends and family.
Topics covered
Its not what you know, it is who you know - how to achieve in whatever industry you are in using "soft skills"
Youth Homelessness - why it is your problem.
Being strong and resilient
Weakness and Vulnerability - the essential ingredients.
SUBMIT CONTACT REQUEST FOR
Connect, engage and be inspired — today.