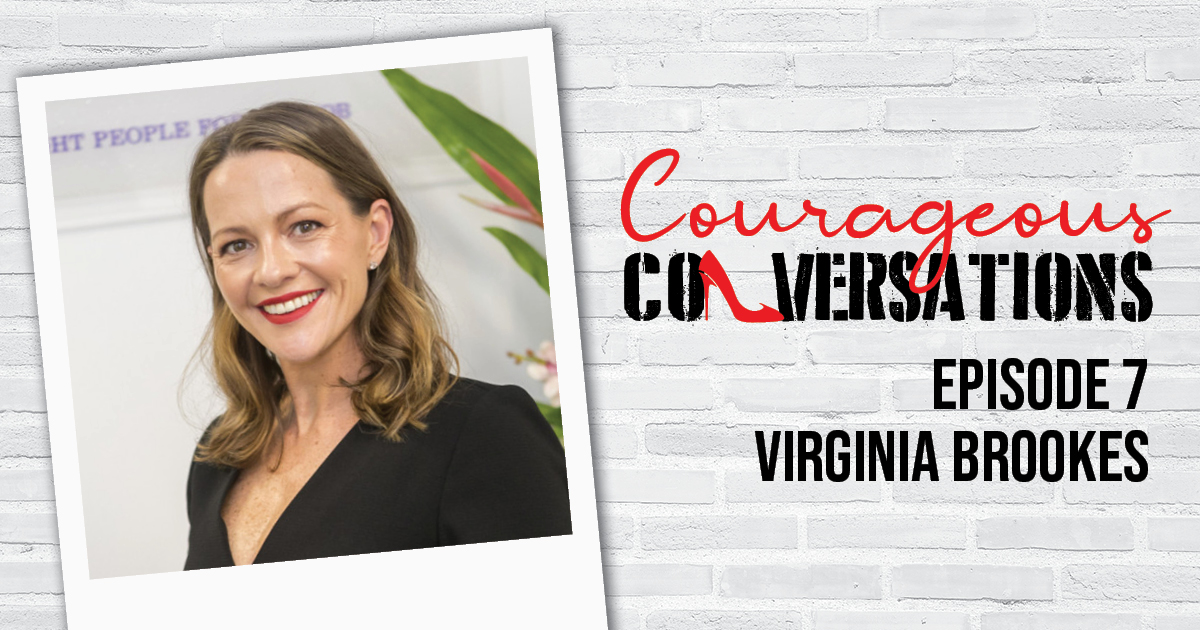 Welcome to Episode 7 of our podcast, Courageous Conversations, hosted by Leanne Pilkington.
In this episode, we hear from Virginia Brookes, Director of Resolver Recruitment. She talks about how she entered the real estate recruitment space, running a business while looking after a family, how she overcame her fear of public speaking and how coaching has helped with her growth.
Don't forget to subscribe to the podcast via iTunes, Stitcher or Spotify.



SHOWNOTES:
00:30 – How Virginia began in real estate and why she transitioned to recruitment
02:00 – Starting her own business, the expansion and the challenges associated with it
04:15 – Identifying the pain points of running a business and the 'positive, negative, positive' approach with challenging conversations
06:30 – What recruitment has been like in the current real estate market
08:15 – Reviewing the negative moments in life, going back to basics and do what's right for you
11:00 – Balancing family with running a business and pre-planning
12:45 – What made Virginia decide to have business mentoring (Virginia takes part in PowerPlayers)
14:30 – Overcoming the fear of public speaking and starting with baby steps
18:15 – Why Virginia takes part in both 1-on-1 business coaching and mentoring via PowerPlayers
20:10 – "You don't always look for the obvious answer because sometimes the most obvious and the easiest answer is your solution."