At our Catch Up with the Property Girls event in Sydney on October 17th 2019, we heard from Virginia Brookes of Resolver Recruitment and Kylie Walsh of Di Jones Real Estate, who spoke about their respective charity drives to help our local farmers.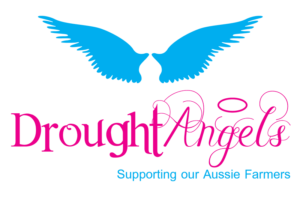 Drought Angels
Resolver Recruitment and Temp Talent are helping give back to the farmers by raising funds and collecting items for Drought Angels. They are collecting a range of food and items and will send these to Drought Angels for distribution.
If you would like to donate anything, please drop them off at their office: Suite 202, 35 Chandos Street, St Leonards NSW 2065 by December 6th. 
Click here to view the flyer.

Di Jones Drought Drive
Supporting drought-affected businesses and communities, more than 100 people from real estate agency Di Jones will convoy from Sydney through 14 regional NSW towns, in the lead up to Christmas.
With more than 30 vehicles already signed up, the three-day event starting on Sunday 8 December will travel as far west as Nyngan covering more than 3,000 kilometers through some of the worst affected towns.
Di Jones will also create a publicly available regional business e-catalogue, where businesses in and surrounding the 14 regional towns are encouraged to submit information on their business to be listed.
To participate in the regional business e-catalogue and find out more, click here.