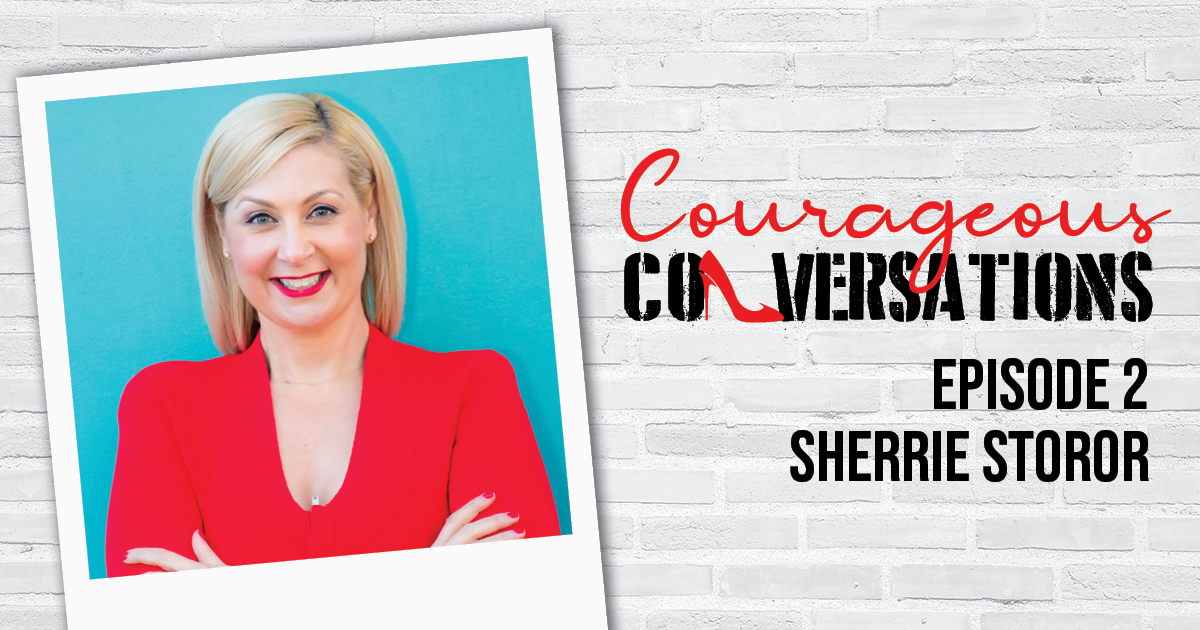 Welcome to Episode 2 of our podcast, Courageous Conversations, hosted by Leanne Pilkington.
In the episode, we hear from Sherrie Storor, real estate coach, mentor and speaker. She reflects on some significant turning points in her career and personal life, including a difficult revelation which has shaped some important choices for her future.
Don't forget to subscribe to the podcast via iTunes, Stitcher or Spotify.



SHOWNOTES:
00:40 – Sherrie's beginnings in the real estate industry
02:30 – The impact of the GFC on Sherrie's business and her personal life
06:00 – From hitting rock-bottom to clarity; no one else can improve your life except you.
08:00 – A short stint in corporate life and the eventual return to sales
10:30 – Sherrie's marriage and how this has influenced her future
12:30 – The difficult conversations around Sherrie's fertility
18:00 – There is no right or wrong when choosing to have a family, but DO ensure it's right for YOU.
20:30 – Embracing self-reflection and determining what's next
23:00 – Openness to feedback and self-improvement; "showing your underbelly."
25:30 – What Sherrie wished she knew before she started her business