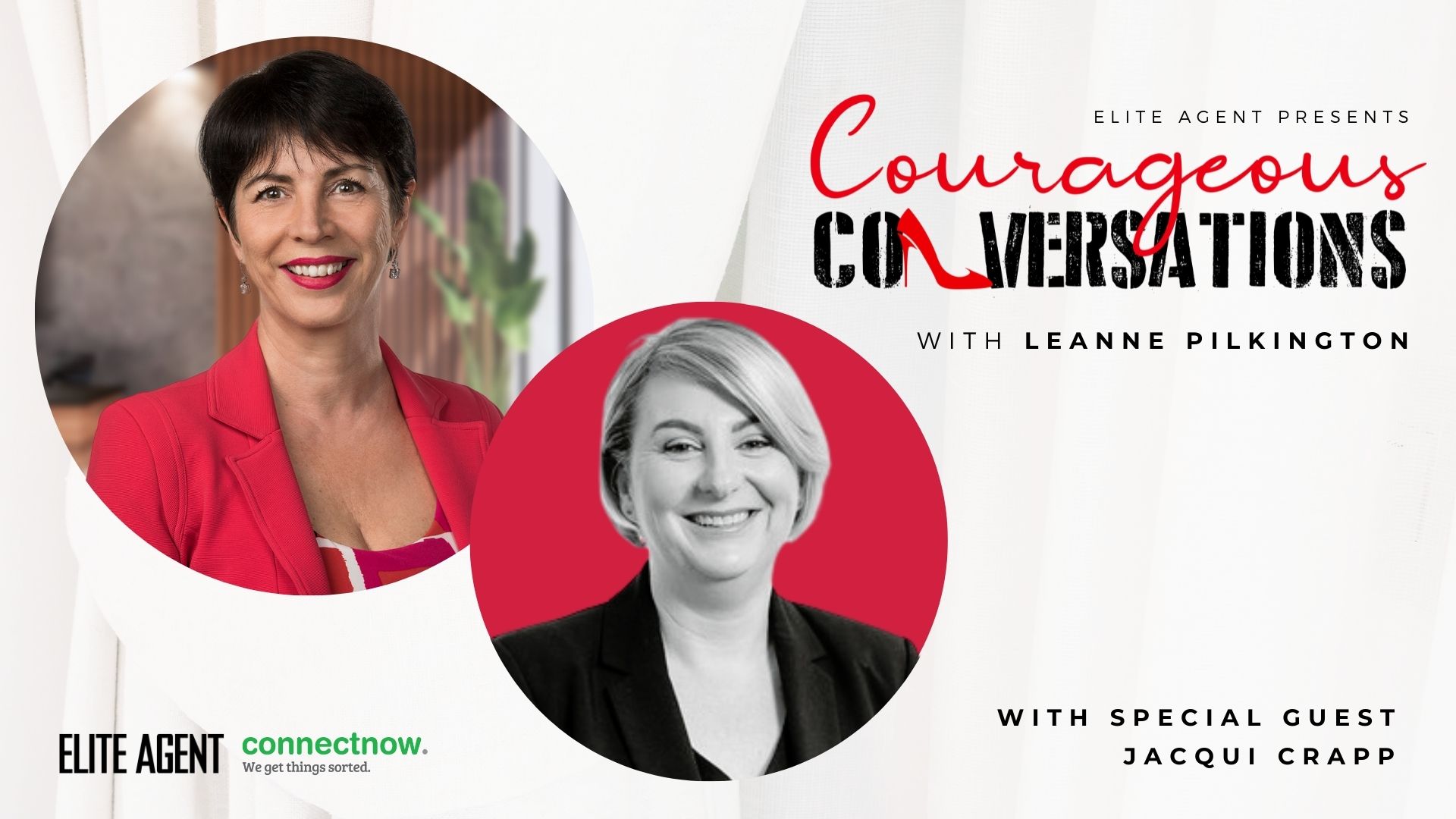 Welcome to Episode 82 of our podcast, Courageous Conversations, hosted by Leanne Pilkington.
In this episode, our guest is Jacqui Crapp, Director and Sales Consultant in Raine and Horne.
Jacqui had come off the back of a couple of tough years when she decided to take the plunge into property management, having lost both her parents to cancer. At the time the words of her dad were echoing in her ears: "Whatever you do, do it with passion, and if you don't enjoy it, do something else".
That's not to say her real estate run has been easy. A partnership that didn't go to plan proved a learning curve, as did a car accident that left her with a blood clot.
Prior to that she and her husband had also been forced to abandon their dream of dairy farming due to industry deregulation.
In this Courageous Conversation, Jacqui shares her real estate journey, including the discussions you need to have before entering into a business partnership, and how she transitioned from a property manager to a principal and sales agent who is renowned for her no-nonsense approach.
"I just call it how it is. You know, if people are talking to me about their wants and their needs, I'll ask as many questions as I need to, to get to the bottom of it. And sometimes I'll just say to them, 'Hell no, you don't want that'."
Don't forget to subscribe to the podcast via Apple Podcasts, Stitcher, Spotify or Google Podcasts.




SHOWNOTES:
00:00 – Jacqui is the Principal at Raine and Horne Berry and Nowra
00:50 – From corporate banking to working as a Property Manager in the Real Estate Industry!
01:59 – How did Jacqui come up with real estate as her next step?
02:44 – Purchasing the first national franchise in town
04:45 – Working with her business partners, Jared and Emma
06:27 – Jacqui talks about their dairy business and the changes rolling
7:57 – How she was able to run that kind of business whilst having two areas
10:20 – How does her family feel about Jacqui being the breadwinner?
12:13 – In here Jacqui talks about her business and their journey through lockdown
16:54 – Jacqui's best advice has ever been given and the worst advice ever been given/
20:31 – What advice Jacqui would give to somebody else wanting to get into real estate?