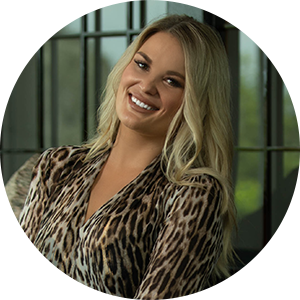 The Media Coach I Digital Profiling & Growth Speaker | Brand & Marketing Specialist | Top 24 Speaker in Australia
Ranked in the Top 24 Female Speaker and Coach in Australia, Imogen is one of the best brand and business growth experts in real estate.
Combining big picture understanding of how the different platforms perform with in-depth knowledge about the nuts and bolts of making it work for real estate agents. Her list of 'students' include some of the most successful names in property.
Imogen is the very proud owner of her company, The Media Coach which helps agents build their business and brand.
Educated at the University of New South Wales in Media, Communications combined with Journalism and with over a decade's worth of experience, Imogen is regularly asked to speak at some of the largest conferences in the Southern Hemisphere. Her talk's provide valuable insights into online audience practices and engagement, to help you drive business growth and improve your digital and social media presence.
Imogen speaks on a variety of topics and currently offers three keynote presentations, which contain powerful tips and tricks to ensure you're standing out in today's crowded online media landscape and forever changing social media platforms.
If you need help with personal branding, social media or digital media, contact Imogen.
Topics covered
Digital Health Check
Personal Branding
PA & EA Training
Marketing Training
Business Growth
Team Coaching
SUBMIT CONTACT REQUEST FOR
Connect, engage and be inspired — today.