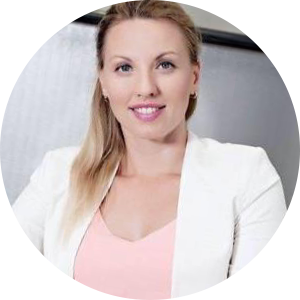 Principal Licensee, Real Estate Mentor, Professional Speaker — Director of PMT Academy
Having started her property management career in the late 1990's, Kasey has gone on to become one of the most highly regarded Property Management Consultants and keynote speakers in Australiasia.
With a reputation built on professionalism and bottom-line results, she is trained in Best Practice Systems and can revolutionise and streamline internal property management procedures to encourage steady growth and better profitability for property management divisions.
Kasey has introduced better practices, training and system implementation to more than 150 real estate offices around the country. Her ongoing support, training, auditing and re-structuring strategies promote increases to bottom-line profits and efficiencies in poorly performing offices. From her experience as a real estate business owner herself, she has a thorough understanding of the key operations for any successful real estate business. Kasey has the experience and results to equip business owners with the tools they need to efficiently run their real estate business for better future profitability.
As the director of the Property Management Training Academy, Kasey assists some of the country's leading real estate groups and is a sought-after keynote speaker both here and abroad including New Zealand and the USA.
Travels from Brisbane / Gold Coast
Topics covered
Handover process from BDM to Property Manager
Building a profitable property management business
Improving efficiency in your property management division
the art of understanding good dialogue
habits of highly effective growth
How to avoid tribunal
the future of property management
generating and nurturing leads
customer experience
from reviews to raving fans to referrals
SUBMIT CONTACT REQUEST FOR
Connect, engage and be inspired — today.