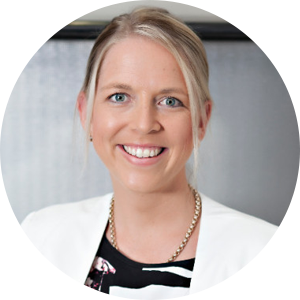 Principal Licensee, Real Estate Mentor, Professional Speaker — Director of BDM Academy and Real Estate Training Group
When you are looking for direction and support for all things Rent Roll Growth and Business Development, Tara Bradbury is the person to connect with.
Over the last 16 years, Tara has been actively involved in many parts of Property management. During that time, the role of BDM (Business Development Manager) really grabbed her attention and demonstrated her creativity. Tara's major accomplishments include successfully securing 268 listings in one financial year and signing 30 new rental listings in one month. She is the author of, "Real Estate Business Development - Grow your Rent Roll" and regularly performs keynote presentations for many of the leading industry groups throughout Australasia.
Tara is dynamic and highly motivated with an explosive passion for Business Development. She has developed a reputation for being the growth expert for individuals and businesses through her online and department training packages.
It is often assumed that the role of a BDM is to simply sign new landlords. From her experience, Tara can assure you it's much more than that. A successful BDM needs to be able to establish and maintain relationships with landlords and referral sources whilst understanding the vision of the Agency and providing direction for the entire Property Management Department.
Tara's vast wealth of knowledge in Business Growth is sure to interest Real Estate Principals who are looking to grow their most valuable asset and income stream - their Rental Roll. Tara's creative approach to this niche role has opened doors across Australia, New Zealand and the United States where she shares the latest technology and ways to continue improving your online and offline presence.
Topics covered
Business Development and Management
Rent Roll Growth
Business Growth
Property Management
SUBMIT CONTACT REQUEST FOR
Connect, engage and be inspired — today.