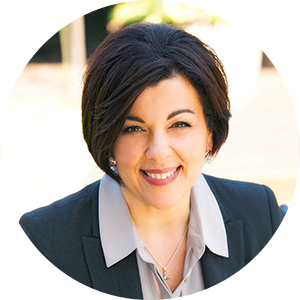 Maria Findikakis is courage and determination personified, with a belief that with the right attitude you can achieve anything. From early on in her career in Real Estate, Maria's natural warmth and ability to connect with people fuelled her desire to achieve the best possible outcomes for her clients. She quickly became a top negotiator and salesperson.
Intent on succeeding in Real Estate, Maria bravely set about ensuring that she acquired the skills she needed to continue her successful journey from Real Estate employee to Real Estate business owner, leaving her husband with little choice but to join her and help guide them through their new adventure. Despite the many challenges they have faced on their real estate journey, their success has gone from strength to strength.
Maria's passion is people – and that is why she is attracted to the recruitment side of Eview Group, scouting for driven candidates to capitalise on the freedom and support offered by Eview Group and revelling in their success. This genuine desire to help people and see them succeed, and the ambition to remove all of the typical real estate industry obstacles limiting an agent's success, have resulted in the Eview Group business models available today. The end result is the benevolent culture within the organisation that sees agents cheering their peers' success with the same genuine pride and exultation.
Together with Eview Group CEO and husband Manos Findikakis, their constant innovation and ever-evolving provision of solutions to Real Estate Professionals is a result of their leadership and their willingness to go against Industry norms. It can be said that Eview Group is where Inspiration dances with Daring.